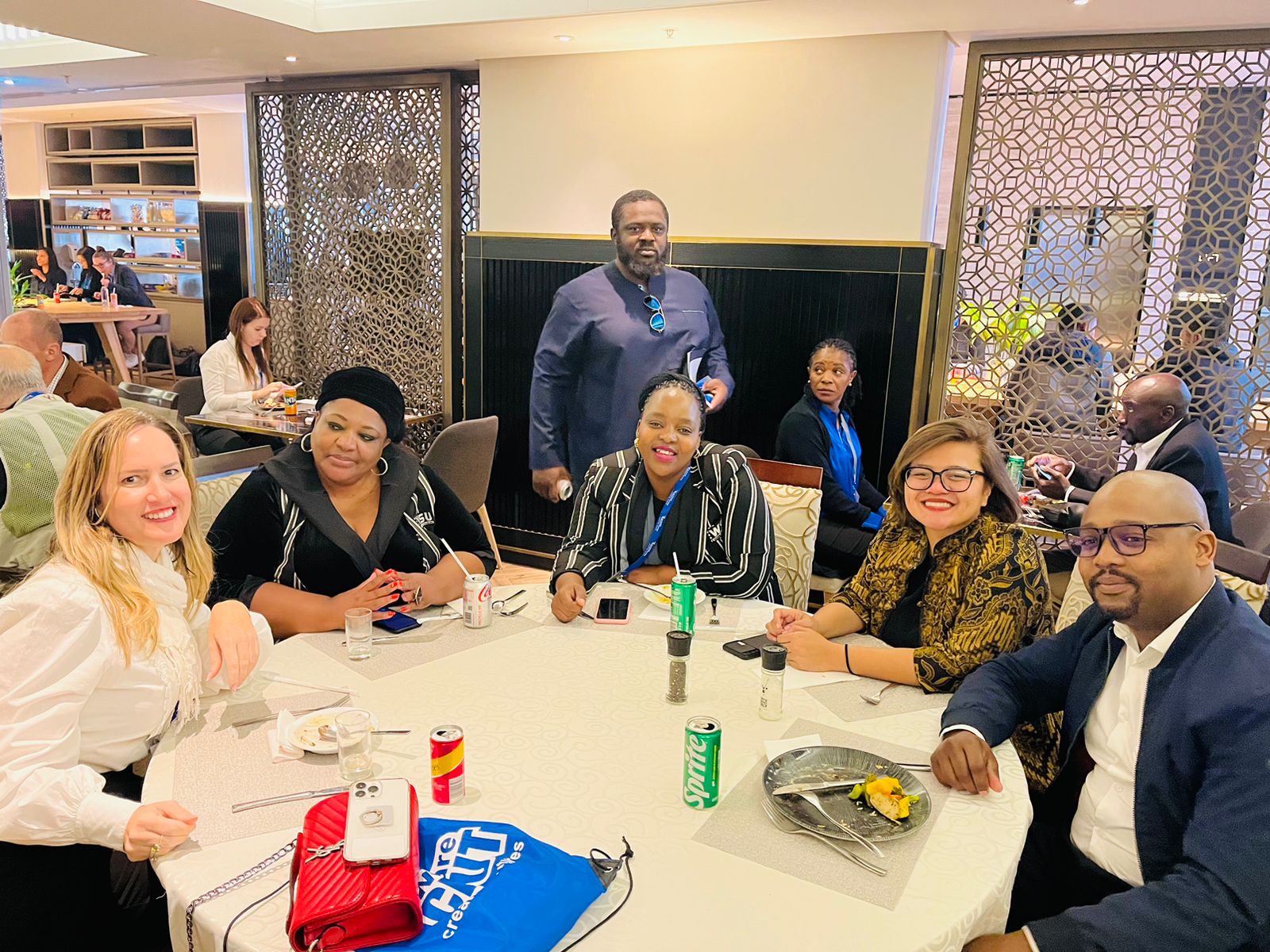 Two Walter Sisulu University (WSU) Public Administration masters students represented the university at the 2nd Brazil, Russia, India, China and South Africa (BRICS) Research Institute Forum 2023 in Cape Town in August.
One hundred postgraduate students from BRICS countries were selected to take part in the forum hosted by the National Institute for Humanities and Social Sciences following abstract submissions.
The pair was selected based on their outstanding entry topics titled, 'Breaking Barriers: Empowering the South African Women Entrepreneurs through Social Media Innovation", by Enathi Mbebe and "BRICS at the Crossroads of Political and Governance Challenges -Policy Review.", by Sanele Moshoetsi.
Governance and Administration Management senior lecturer, Dr Zukiswa Roboji, said:" It is important for all the universities to partake in the new developments, because when we are talking about BRICS we are talking about critical thinking. Big questions help us move forward in understanding more of our humanity's problems."
Roboji further said that as the 2023 Research Forum works to reach the 2030 targets, there are both challenges and opportunities for long-term development. The BRICS postgraduate forum allows for networking with emerging and senior researchers from all BRICS countries, as well as honoring research in BRICS countries.
"Being at the BRICS conference was an enriching experience as it was my first time presenting at such a prestigious conference. Overall, attending the conference was a valuable experience that broadened my horizons and enhanced my personal development and many doors for future collaborations," said Mbebe.
The two were enthralled to hear diverse viewpoints and gain knowledge from the experiences of researchers from around the world.
"The BRICS conference was very impactful and informative especially to emerging researchers like me.", said Moshoetsi
The BRICS conference provided insights on climate change research, governance issues among BRICS member states, artificial intelligence issues, BRICS having its own currency, and so on.
"In general, everything that was presented has changed my critical thinking method, and has impacted one's skill of research and innovation one and has given one and gave a different aspect of how to approach research," added Moshoetsi.
Their supervisor, Roboji saw it important to be a part of these discussions so that for the BRICS 2024, which may be held in Brazil, WSU can be well represented, not just by these two students, but by the entire university from various faculties and departments.
By Nokuthula Fokazi