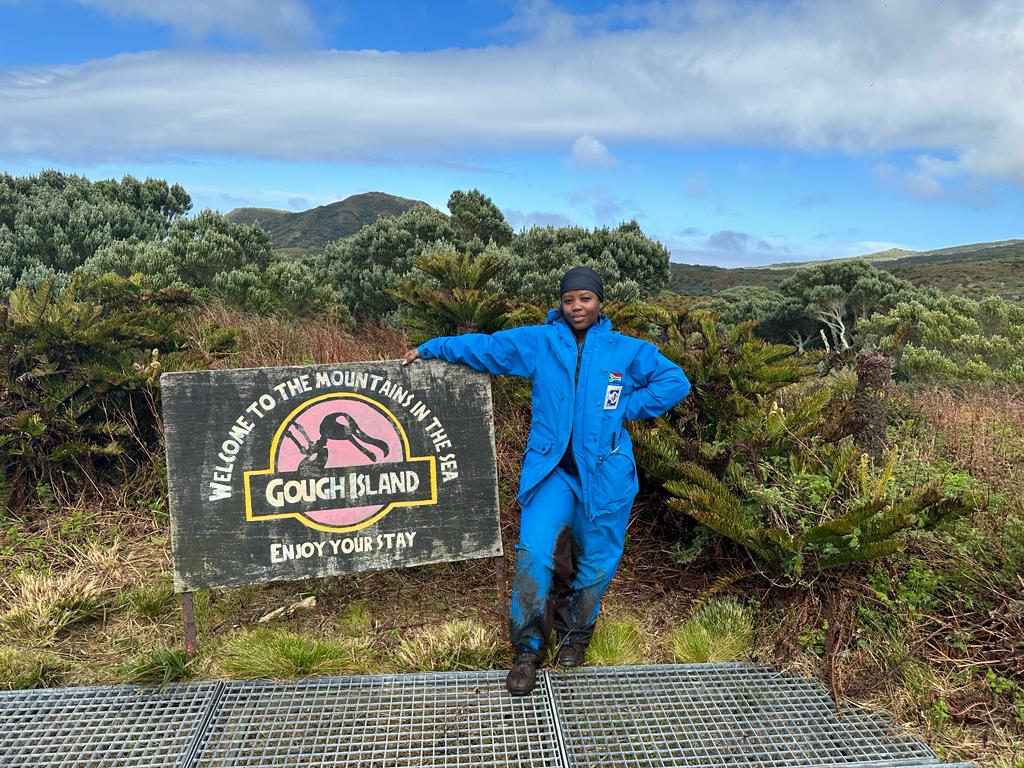 A National Pollution Lab Chemistry Technician, Thandiswa Matuka, led a group of three female scientists on a research expedition to detect the presence and level of inorganic Pollutants in the environmental water sources in Gough Island, in the Atlantic Ocean.
"Inorganic heavy metals in water have various negative impacts on the environment. These metals, such as lead, Arsenic, mercury, and cadmium are toxic, and their presence in water bodies can lead to the poisoning of wildlife, and aquatic organisms, posing serious health risks like organ damage and even cancer.," said Matuka.
She added, "The water quality status of the Island base water sources remains mysterious hence we saw a need to conduct chemical pollution research in Gough Island base environmental water sources."
The island supports a spectacular nature and abundance of seabirds that contribute to it being identified as a nature reserve under the Tristan da Cunha Conservation Ordinance of 1976.
It serves as a source of water for field workers, medics, and South African Weather Services (SAWS) meteorologists who collect meteorological data.
Matuka's research expedition addresses issues of climate change and pollution which may lead to changes in the physicochemical, chemical, and biological properties of the environmental water bodies that negatively impact aquatic ecosystems.
"My research area in Water quality monitoring, provides data about the water quality status which helps to understand and monitor changes caused by Pollution or climate change in the environmental water bodies and its impacts," said Matuka.
Her research will contribute to timely mitigation measures and interventions that will help restore the environment.
By Ongezwa Sigodi