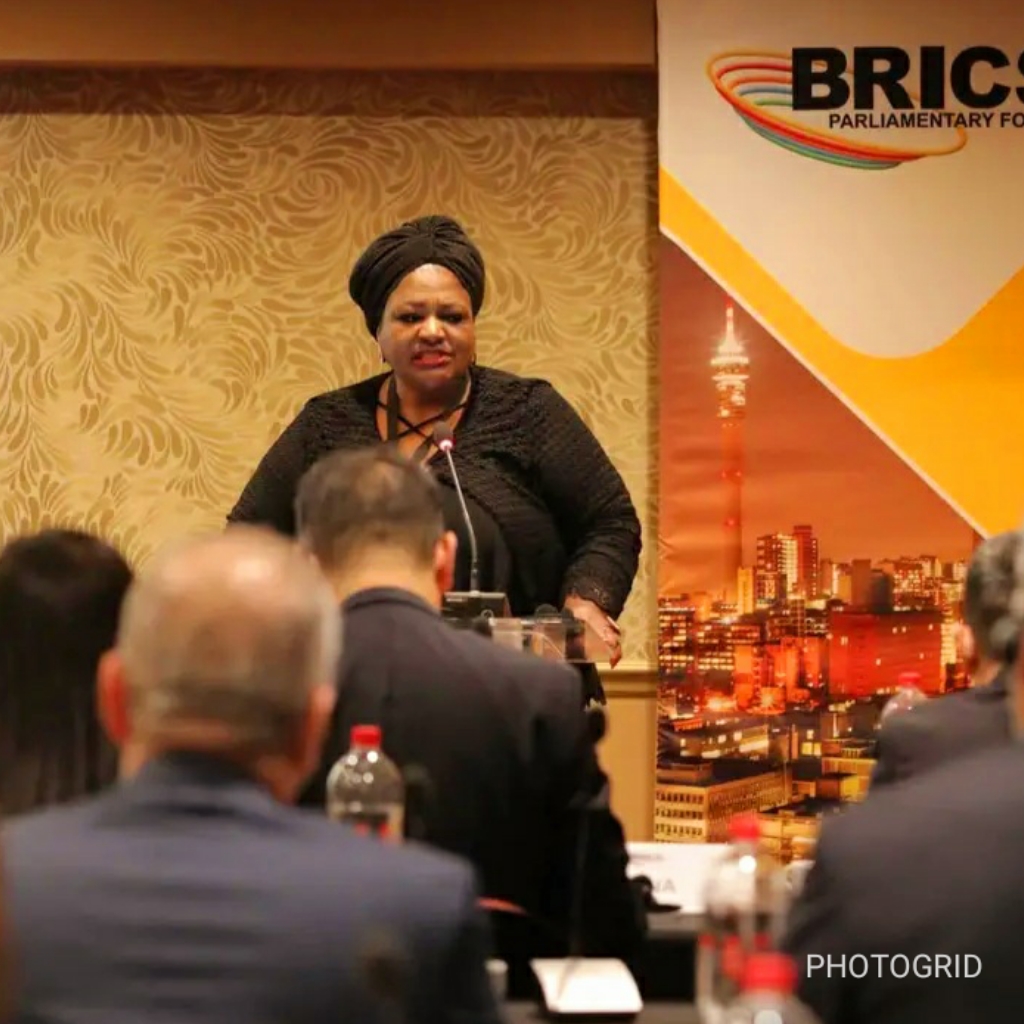 Walter Sisulu University researcher, Dr Zukiswa Roboji, presented a paper at the Brazil, Russia, India, China and South Africa (BRICS) Parliament Forum 2023 held at Emperor's Palace, Johannesburg on the 28-29 September 2023.
The Governance and Administration researcher presented her paper titled: Energy issues in BRICS Countries: Just Transition of Coal to Hydrogen Energy Commission, which was in line with the umbrella Parliament Forum theme: Harnessing Multilateralism and Parliamentary Diplomacy to deepen BRICS and African Partnership for accelerated implementation of the African Continental Free-Trade African Agreement (AFCFTA).
"My role as an academic is to bring wealth of knowledge, research, and expertise to the BRICS forum, the formulation of enforced policies, fastening collaborations, promoting sustainable development and prosperity among member nations," said Roboji.
Roboji further argued to the role of BRICS in 'just transitioning', to preserve the green energy.
"Mines are shutting down, South Africa is experiencing a high rate of unemployment, and then how do we just transition to green energy because not everybody can afford it?" asked Roboji.
"The main imperative of BRICS Parliament Forum is to investigate aspects of special protection in the context of impact of shutting down mines and energy production for Hydrogen economy in South Africa. This includes issues to do with job security, unemployment, social assistance skills and development and community developments'" added Roboji
On the final day 28 September 2023, the BRICS countries signed the Memorandum of Understanding (MOU) as a formal structure.
"BRICS is a fertile ground for just transition initiative and programs, especially given that it has three of the world high emitters of carbon dioxide that are hugely dependent of the digging and burning of coals as a source of energy, such as the Russian Federation and India," concluded Roboji.
The Republic of BRICS Parliamentary Forum regarded the signing of MoU as a critical historic testament to consolidate the BRICS Forum, and a hub for democratic parliaments in the Global south.
By Nokuthula Fokazi